A merry Christmas in prison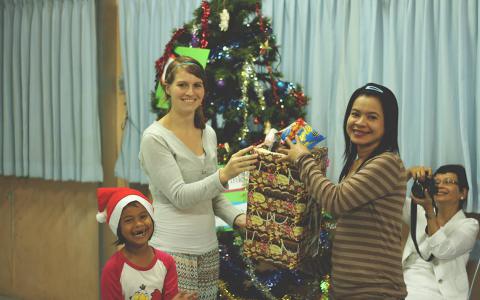 It's the most wonderful time of the year. But not for everyone. The prisoners we work with are not able to have a fancy diner. Neither can they hand out or receive gifts. Siam-Care would like to share the true Christmas message of love and hope with those people in need. Therefore we celebrate Christmas in 6 different prisons, and will hand out gift boxes for more than 100 inmates, with some basic needs, like underwear, a tooth brush, and a booklet explaining the gospel.
Will you help us to have an impact on people in a very dire situation? Each box costs about 2,5 Euro. We would like to encourage over a 1000 inmates, which will cost around 2500 euro. a Box provides an inmate with some food and other basic necessities, but perhaps more important: when receiving a box they feel loved. They experience that someone sees their worth and loves them. Isn't that what Christmas is all about: sharing love with the unloved? The inmates we visit, are the lowest of low in the Thai society and feel they aren't worth much. Thank you for showing love to these people in need! 
Help out now!
Yes, I want a merry Christmas for people in need
Siam-Care accepts donations via all major debit/credit cards, as well as via iDeal for Dutch banking-customers.
Bangkok Main Office