Christmas gifts for people in need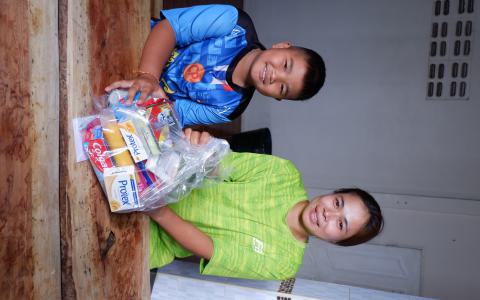 The holiday season is almost here again! That time of year where we hand out gifts and have dinner with loved ones. But not for those in Siam-Care's program. They don't have the time or money to celebrate. We want to brighten up their end of the year, by celebrating Christmas together. And by handing out a gift pack with basic necessities. Will you bless someone in need, during this holiday season?
No, Christmas is not a holiday that is traditionally being celebrated in Thailand indeed. But as a Christian foundation, we do enjoy celebrating the birth of Christ together with our families. And slowly Thailand is becoming more westernized as well, and Christmas trees are now being put up in front of stores and shopping malls as well. For our families, Christmas is not a day off and like we said: there is no money to celebrate. We would love to bless these people, hopefully with your help.
400 boxes filled with...
What our plan is? To prepare a small gift-box for the families under our care. We would like to fill it mainly with things they need. Think of a backpack for students, soap and toothbrushes. But also with a booklet about the gospel of Jesus Christ, and his love for people. Our goal is to make 400 gift-boxes, costing around 10 euro's each. It would be a big blessing to our families, if you would donate and bless the needy. 
€635
15%
3 weeks 1 day 8 hours
left
Yes, I want to bless people in need this Christmas
Donate!
Siam-Care accepts donations via all major debit/credit cards, as well as via iDeal for Dutch banking-customers.
Mukdahan