succeeding by working hard
We would love to share with you, the story of Leo. He entered our program as a 7-year-old orphan, struggling to survive. 18 years later, he is now a teacher with a university-degree and thriving in life. Made possible by his own perseverance and Siam-Care's support. This is his story.
When Leo was 7 years old, both his parents died due to HIV. He then moved in to live with his grandmother, together with his older sister. Grandmother was old and not strong enough to work much. She tried to make a living by collecting edible products in the forest near their house. They had something to eat, but not enough income still to cover the school costs of Leo and his sister. The hospital referred this family to Siam-Care and we decided to start looking after them.
Both leo and sister employed

If we fast forward in time, we find Leo's sister being a primary school teacher, making enough to look after herself. And a few months ago (March 2022) also finished his bachelor's degree in agricultural science. He performed so well during his studies, that a school in Ubon Ratchathani offered him a job as teacher. Meaning that also he now can look after himself, and his grandmother, who is old but still alive.
A great example

It's not a given that the children we support do so well. All of them are offered a chance to finish a study and do well in life, but not all have the skills or the mindset to succeed. Thankfully Leo and his sister set a great example and showed that, despite a rough start in life, you can still do well. We praise their efforts and would like to thank all donors who have poured into them!
Mukdahan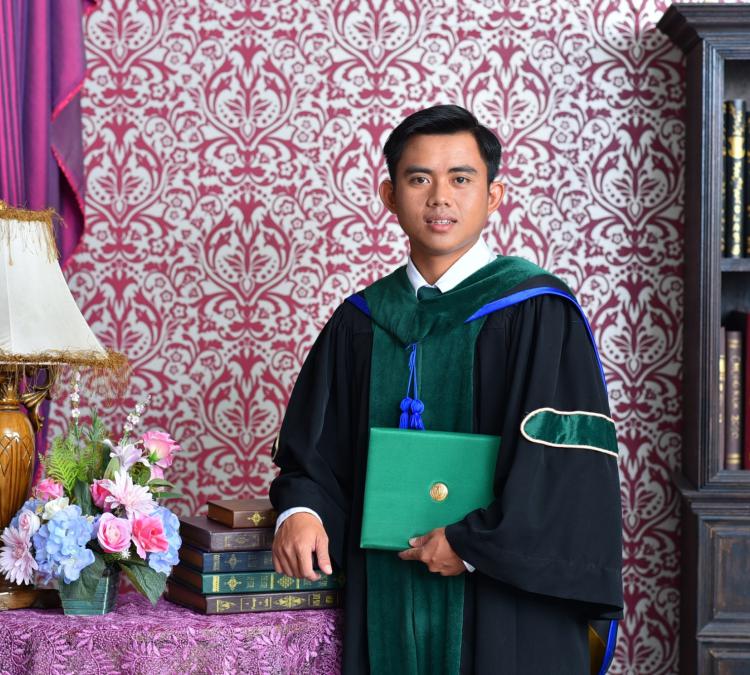 Would you like to give hope and future to a child? You can find more information about childsponsoring here.
Give future to a child