Support for flood affected families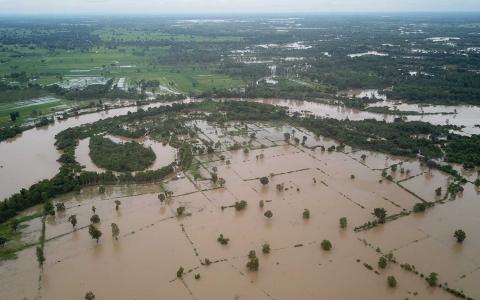 Due to very heavy rains, large parts of the province of Mukdahan have been flooded. Dozens of Siam-Care's families have been fallen victim. Houses have been destroyed, thousands of hectares of crops like rice have been ruined, and many people have been cut-off from the outside world. Please help Siam-Care to support the flood affected families.
After a period of severe drought, the northeast of Thailand is now facing extreme amounts of rain. People who were already struggling to survive before the floods, are now really having a hard time. Several families don't have a place to stay and temporary live at Siam-Care's office. There are several other ways we would like to help.
How does Siam-Care want to help the flood affected families? 
1. Rebuild houses which have been partly or completely ruined by the floods
2. Provide rice as most of the harvest has been ruined. Hence people don't have rice to eat and they don't have rice to sell, so they won't make an income
3. Provide clothes as many clothes have been lost by the floods
4. Provide medication The floods increase the transmission of water-borne diseases, such as typhoid fever, cholera, leptospirosis and hepatitis and Vector-borne diseases, such as malaria, dengue and dengue and haemorrhagic fever.
Yes, I will enable Siam-Care to help flood affected families
Donate!
Siam-Care accepts donations via all major debit/credit cards, as well as via iDeal for Dutch banking-customers.
Mukdahan