I want to go to school! Will you let me? (24 children left)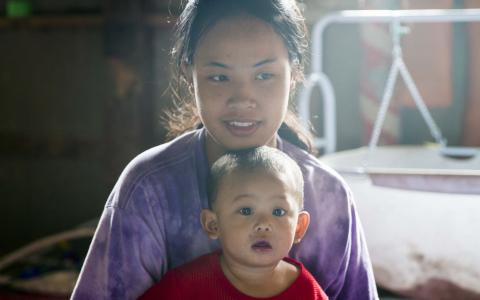 "Due to Covid, my parents struggle even harder to survive. They don't even send me to school any longer. We don't have enough money to cover school expenses, and my parents also want me to work on the rice fields. But I want to go to school! I miss my friends. Will you help my parents to keep me in school?"
Many poor families are experiencing very difficult times. They have lost their jobs due to Covid and hardly have enough to eat. Their children are severely affected by this; many of them are not longer going to school. This has to change, and Siam-Care wants to send these children back to school. Will you help us to do so? 
We have selected those who need help the most
We have selected 25 children who need help the most. Our goal is to send them back to school. We need 25 people who want to start supporting them. Children in our sponsorship program, are enabled to study and work on their future. Our staff coaches the children and we monitor school performances. We also invite the children to children's camps, inform them about HIV and tell them about a loving God. This, we hope, will affect their lives and that of their family in a positive way.
How to help?
Would you please consider helping out one child? They need it, especially now. In this project, we are not raising a specific amount, but focus on finding 25 donors. So far we have found 1 sponsor, so we need 24 more.
Click here to impact a young life
Sponsor a child now
Sponsor a child now
Siam-Care accepts donations via all major debit/credit cards, as well as via iDeal for Dutch banking-customers.