How educational support pays off
We love to share stories of how your support changes lives. The story of Jam (2003) is like that. Her live hasn't been easy, but thanks to the support of Siam-Care, she finished school, found a job, and can now look after her family! 
When Jam was only 1 year old, one of the worst tsunamis ever, hit the area where she was living with her parents. Her father died, leaving Jam and her mother traumatized. From now on, Mother had to earn an income, and so Jam's grandmother started looking after her. Mother never finished school, so it wasn't easy for her to find work. Most days, she worked in the harbor, where she sorted fish. But when the weather was too bad for fishermen to go out, she had no work. Financially, this family was struggling and living in poverty.
Start of support
In 2008, Jam and her mother were referred to Siam-Care, because mother found out she was HIV-infected. We started counseling mother and training her on how to look after herself well. Because they barely had enough money to survive, we also started supporting the education of Jam, who was only 5 years old by then. Mother and grandmother have always been really supportive and kept on encouraging Jam to finish school. After primary school, Jam finishes high school, and recently also vocational school (catering), which is a great achievement. Unfortunately, grandmother wasn't around anymore to witness this, as she passed away 2 years ago. 
Fully self-reliant now
After Jam finished her education, we were all expecting that for the coming months, Jam wouldn't be able to find a job. Due to Corona, most hotels and restaurants are closed and there simply aren't many vacancies at all. But Jam went out there anyway to look for work. It wasn't easy, but because of her degree, and because of the professional impression that she made, she convinced a hotel to hire her fulltime. Which means that she can now look after her and her mother financially. We will stay in touch with this lovely family, but will stop the support. So that another underprivileged boy or girl can enter our program and go to school as well. 
On the photos you can see Jam in 2008 when she first started receiving support, and in 2021, at her graduation ceremony. 
Phangnga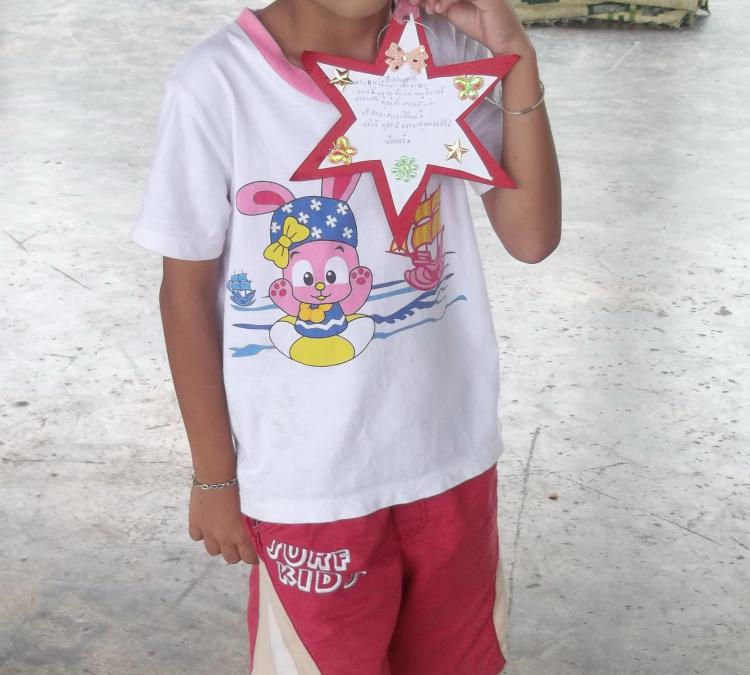 Would you like to give hope and future to a child? You can find more information about childsponsoring here.
Give future to a child