Sex education in youth prison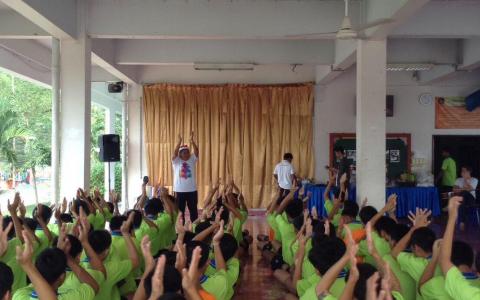 Thailand's juvenile prisons house around 10,500 children younger than 18. Circumstances in youth prisons are not always easy: cells are often overcrowded and children who committed minor offenses, such as shoplifting, are being housed together with children who have committed serious offenses, such as murder. Siam-Care regularly visits 2 different youth prisons and teaches the young offenders about the risks of (unsafe) sex.
The prisons in Thailand, as elsewhere, house a disproportionate number of individuals of low economic and educational status. This puts them statistically at risk of both incarceration and HIV. Inmates are often looked down on and many of them are never being visited. Siam-Care believes that everybody deserves to be loved and hence visits 2 youth prisons regularly. We counsel the teenagers, offer a shoulder to cry on, and teach them about the risks of (unsafe) sex.
Will you help us give love to the unloved? If you are in Thailand; you are very welcome to join us as we visit inmates. If you are elsewhere in the world: please consider donating for the good cause. We need 2750 Euro to cover all our expenses for one year. Through our website, we are hoping to raise half of this: 1375 Euro.
Donate now
Yes, I will enable Siam-Care to reach out to juvenile inmates
Siam-Care accepts donations via all major debit/credit cards, as well as via iDeal for Dutch banking-customers.
Bangkok Main Office