Information for UK-donors
After more than a decade of working together, Siam-Care UK and Siam-Care have decided to split ways. In this news update we will explain what has caused the separation and how donors can continue their support to their sponsor children through Siam-Care in the future.
We have been receiving support from Siam-Care UK for many years. With the support of Siam-Care UK, the lives of many Thai children have been impacted. Siam-Care is very thankful for everything that Siam-Care UK has done for our sponsor children. Yet both us and Siam-Care UK think it better to now go our own ways, due to some irreconcilable different visions on subjects like financial transparency and Siam-Care's Christian identity, among other things."
Financial transparency
Siam-Care UK has always functioned as a linking pin between Siam-Care and donors in the UK. Everyone who wanted to support Siam-Care in Thailand, could donate money through Siam-Care UK. They were a registered charity in the UK and so donations were tax deductible for donors. Financial transparency is a very important matter for Siam-Care as well as for Siam-Care UK. Yet, both parties had different ideas on how to act in the area of financial administration. Also: the financial transparency of Siam-Care UK did no longer match Siam-Care's standards.
Christian identity of Siam-Care
Another topic of discussion has been the Christian identity of Siam-Care. Siam-Care UK no longer felt comfortable with our Christian identity, which we understand. Yet we are not willing to compromise, since Christianity is the core of our foundation. We would like to emphasize that no staff has been removed due to not being a Christian. We regret that this has been communicated with donors in the UK, since it is a false statement. We would never let staff go because of their personal beliefs. We would also like to emphasize that we did not change the direction of the foundation, in contrast to what Siam-Care UK claims. Our goals are still the same and will remain the same: keep families together and give future to Thai children in need.
Continue supporting through new foundation UK
Siam-Care is working on starting a new foundation in the UK, through which supporters can continue supporting their sponsor child. We believe it is important the sponsor children keep on receiving support through Siam-Care, rather than through a different foundation, what Siam-Care UK proposed. Siam-Care's staff has had a long-term relationship with our sponsor children and we will not stop looking after them. It is our policy that when a donor stops supporting, we find the sponsor child a new donor. One of our donors has promised that he will cover all costs, until we find new donors to replace the people who supported through Siam-Care UK. Our staff if like an extended family to the sponsor children. We have coached and counseled them for many years, are a shoulder to cry on and celebrate with them when they succeed in life. The children love and trust our staff and hence we wouldn't like somebody who is a total stranger to them, to step in and replace our staff. We have discussed the issue with different child protection organizations in Thailand and they advice us to continue taking care of the sponsor children as Siam-Care, for this is in the best interest of the children. Siam-Care believes that without genuine relationships with our children, we rob them of their dignity and they become mere projects. Hence we don't want a different foundation to take over the support. We believe that the sponsor children themselves also will not feel comfortable losing the relationship with our staff."
Questions and more information
So what about donors from the UK who would like to continue supporting their sponsor child through Siam-Care? Donors who have questions about finances or about continuing their support, can contact the manager of our care program Natasja Kelder (natasja.kelder@siamcare.org). She is more than happy to provide more information about the split up, and about continuing their support through Siam-Care. Through a new foundation in the UK, the overhead will be as low as possible and as the biggest possible percentage of donations will end up with the sponsor children. Also: the new foundation will be a 100 percent transparent about finances."
Best wishes for Siam-Care UK
Lastly Siam-Care would like to thank Siam-Care UK again (they have recently changed their name to: UK care for Thailand) for their support over the past years. Thanks to them, we were able to change many lives. We wish their foundation all the best and hope that they will keep on supporting people in need. Even though we disagree on certain subjects, we would love for them to continue reaching out to Thai children.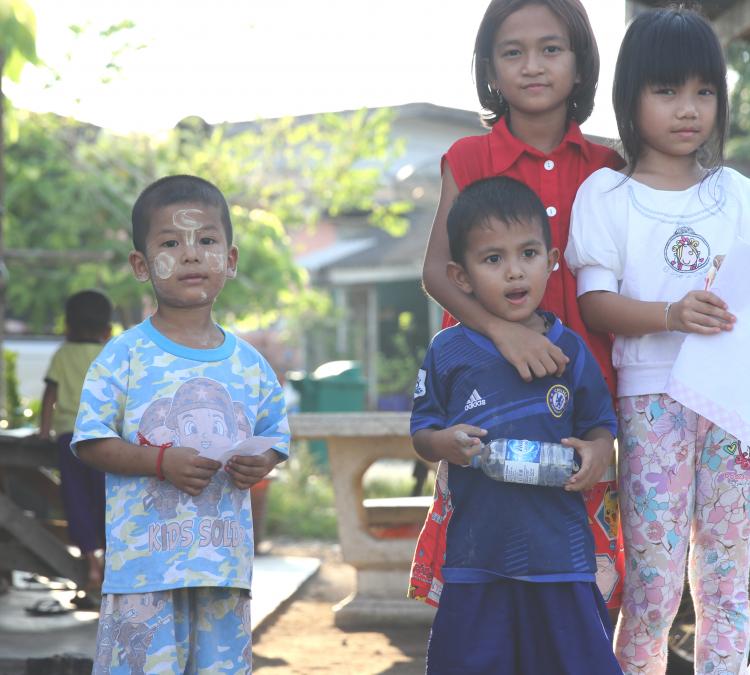 Would you like to give hope and future to a child? You can find more information about childsponsoring here.
Give future to a child